strawberry ice cream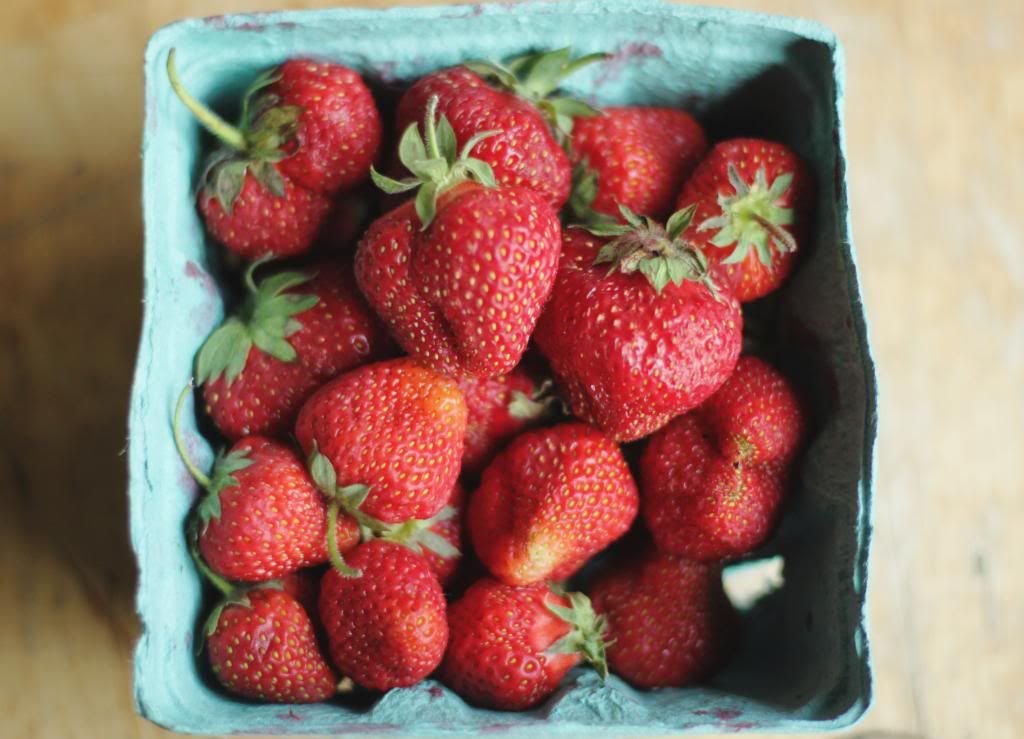 I'm spending my summer at school, interning at the Utica refugee center. It's been quiet—much quieter than I'm accustomed to after several consecutive summers adventuring. I admit, there are some days where I want to scream—what was I thinking, staying at school? I should know by now that I can't bear to stay in spaces like this, every inch saturated with memories of people that aren't here anymore.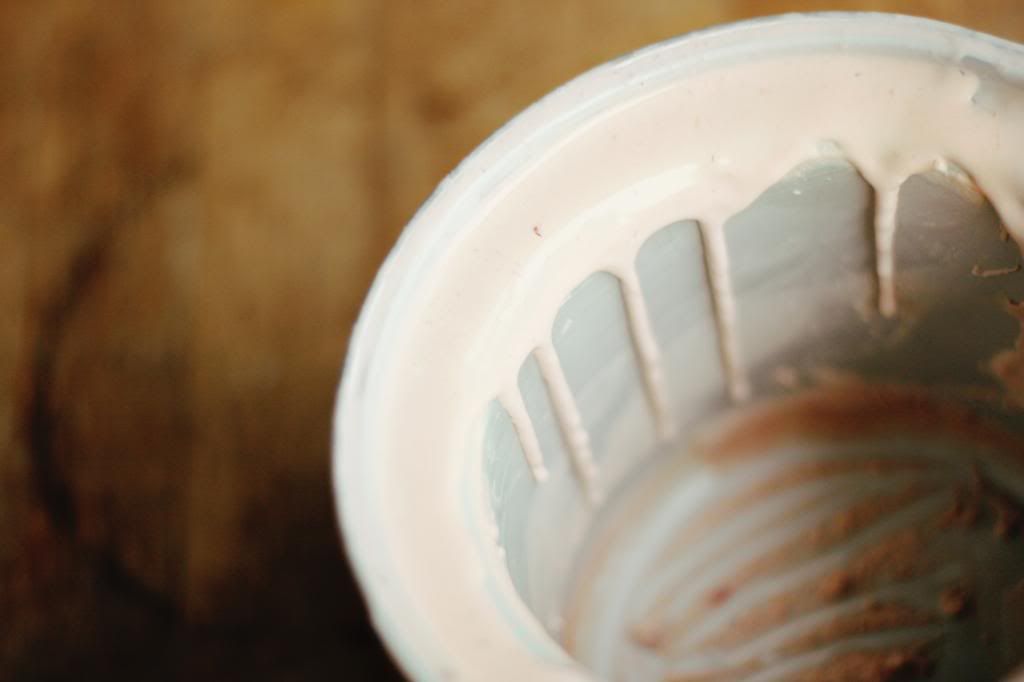 But there are other days where I can't help but look around and marvel at how lucky I am to be here in the summer. I've mentioned before that during the school year, Hamilton feels like it's perpetually trapped in winter. Bitter winds and snow storms are a way of life here. Even in the winter though, the campus is gorgeous. But most of us are too preoccupied with papers and activities and exams and endless work to even notice.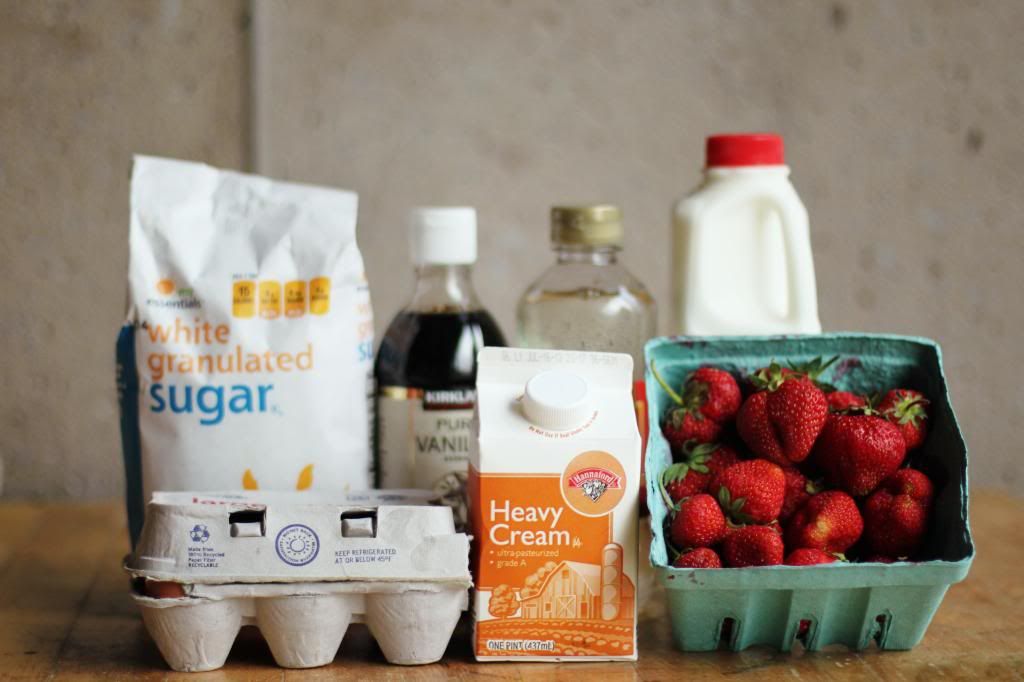 Summer on the Hill, as Hamilton is affectionately called, is a beautiful thing. Everything is so alive and impossibly green. There's warm weather and free time after work to really enjoy it. I finally have the time to go through old pictures, read books, write letters, experiment in the kitchen, anything I want without the constant stress of schoolwork hanging over everything.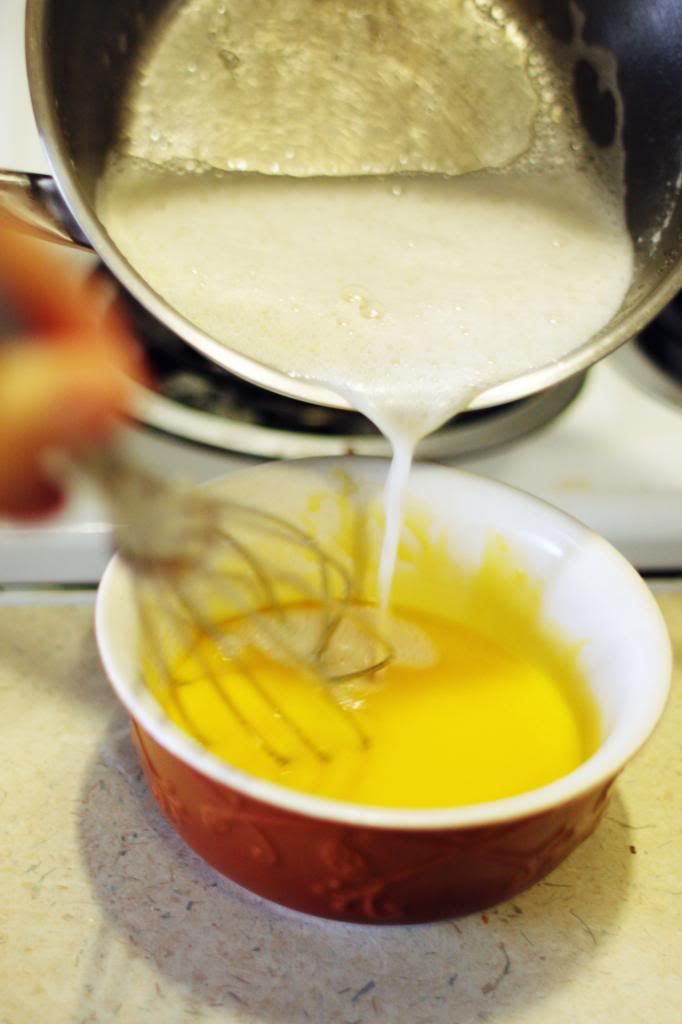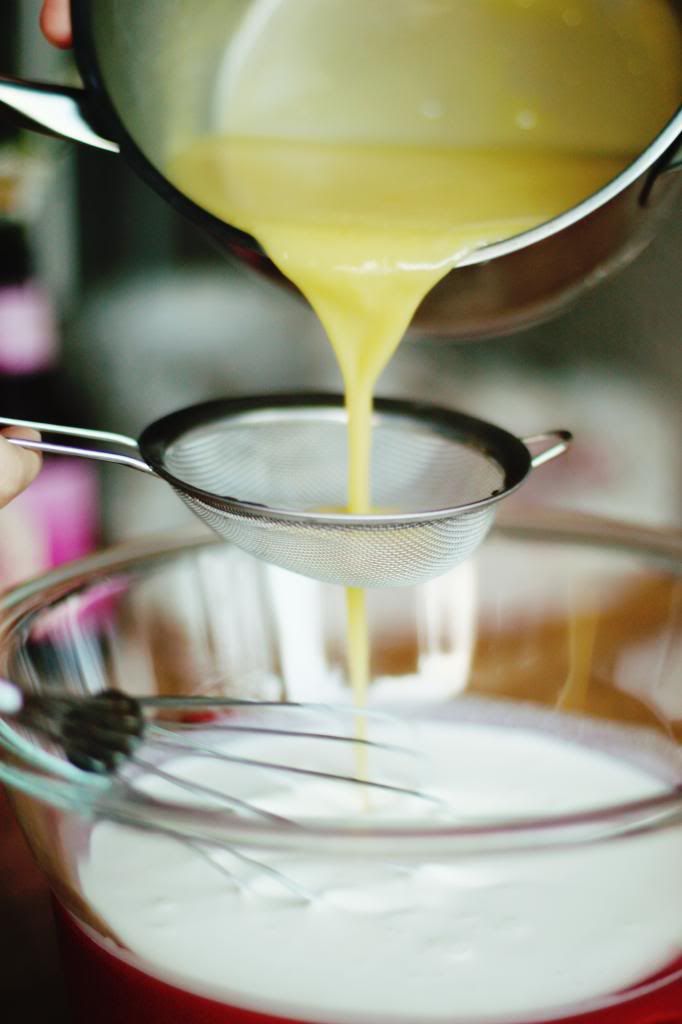 Also, added perk of living at school for the summer, is that people leave stuff with you that they can't bring home. Which is how I came into possession of a couch, a bookshelf, a fridge, and—my personal favorite—an ice cream maker.
My friend Emma, of
Dourmet
fame, is my beloved challah back girl and my model (secretly). She's also the crazy foodie that bought half of her kitchen appliances to college. She left her ice cream machine to me for the summer to look over—and I'm putting it it to good use, of course.
A couple of my friends went strawberry picking one weekend and came back with a carton of beautiful, natural strawberries for me. I roasted the strawberries with sugar and balsamic vinegar and mixed it in with my favorite ice cream custard base to make strawberry ice cream. It was so creamy and rich, and the freshly picked strawberries were perfect.
Don't worry about the balsamic vinegar if you're wary. Roasting the strawberries with the balsamic really deepens the taste of the strawberries and the taste is barely there in the final product. If balsamic is your thing, add a couple extra tablespoons of the stuff into the base when you're combining everything.
I used potato masher to crush the berries, which leaves small chunks of fruit. If you prefer a smooth ice cream you can puree the berries with a blender.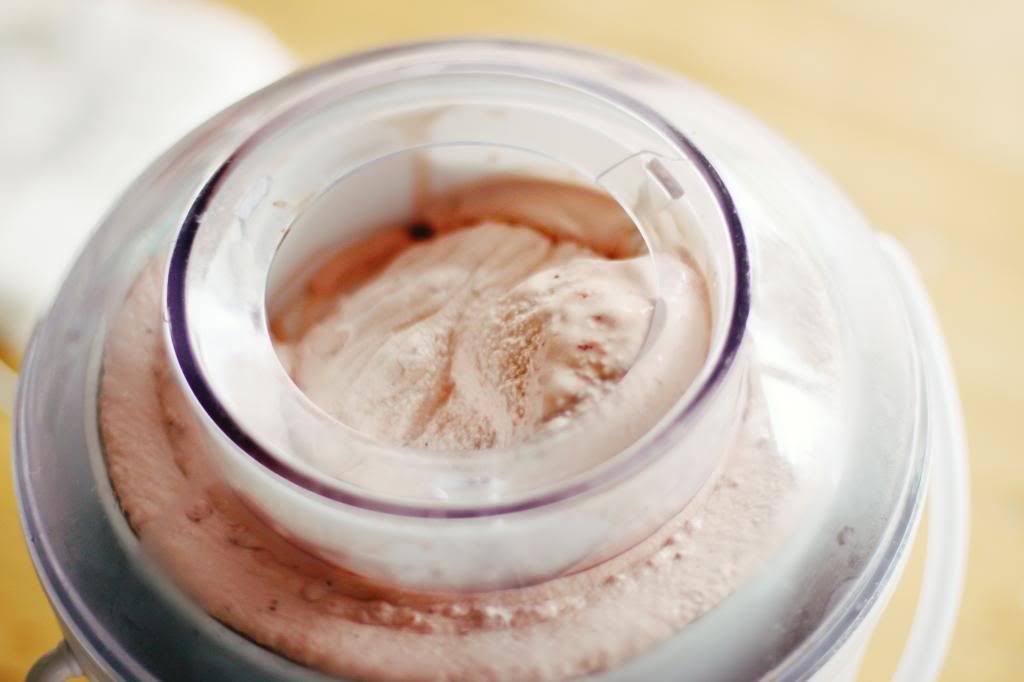 Also, shout out to Carrie for being hand model extraordinaire and putting up with the crazy blogging friend that for some reason absolutely needed pictures of things being poured into bowls. <3
Strawberry Ice Cream
Adapted from David Lebovitz and Zoë François
Makes 1 quart
Vanilla Ice Cream Base
1 cup whole milk
A pinch of salt
3/4 cup sugar
1 vanilla bean, split lengthwise
2 cups heavy cream
5 large egg yolks
1 teaspoon pure vanilla extract
Strawberry Balsamic Mixture
3/4 pound fresh strawberries
1 tablespoon balsamic vinegar
2 tablespoons sugar
2 tablespoons cornsyrup
Ice Cream Base:
Heat the milk, salt, and sugar in a saucepan. Scrape the seeds from the vanilla bean into the milk with a paring knife, then add the bean pod to the milk. Cover, remove from heat, and infuse for one hour.
Meanwhile, set up an ice bath by placing a 2-quart (2l) bowl in a larger bowl partially filled with ice and water. Set a strainer over the top of the smaller bowl and pour the cream into the bowl.
In a separate bowl, stir together the egg yolks. Rewarm the milk then gradually pour some of the milk into the yolks, whisking constantly as you pour. Scrape the warmed yolks and milk back into the saucepan.
Cook over low heat, stirring constantly and scraping the bottom with a heat-resistant spatula, until the custard thickens enough to coat the spatula.
Strain the custard into the heavy cream. Stir over the ice until cool, add the vanilla extract. Set aside.

Roasting Strawberries:
Toss the berries with the balsamic and sugar, lay them out on a baking sheet. Make sure you use one with sides, because the juices will over run the pan. Place the pan in an oven heated to 300°F and slowly roast them until they have given up their juices and are kind of mushy looking. Their color will also be darker. This will take about 30 to 45 minutes depending on the size of the fruit.
Scoop the fruit and all of its sugars into a bowl. Add the corn syrup to the fruit. Mash or puree the strawberry mixture, then combine with the ice cream base. Mix well, then refrigerate to chill thoroughly. Preferably overnight.
When ready, freeze according to your ice cream maker's instructions. While it is in the machine, place a container in the freezer to have ready to scoop the ice cream into. Once the ice cream is frozen to a soft-serve consistency, scoop it into the frozen container and place it in the freezer for a couple of hours to firm up.