apple crumble
I've never really figured out which season I like the best, but autumn is definitely up there. The trees are aflame with color and there's something so wonderfully refreshing about crisp air hitting the bottom of your lungs. And then there are the memories of marching band that are inextricably linked to the fall: practices in the middle of my high school football field wreathed in fiery trees, frozen fingers struggling to move over cold keys, brisk morning practices bundled up in fleeces and Underarmour, bus rides in the dying light spent gossiping and singing and laughing with my best friends. It's so strange that it was such an important part of my life at one point and now it's autumn once again and here I am again, so far removed from dot books and my clarinet. But thus is life, I guess.
I ushered in the first day of fall with an apple crumble that always reminds me of my mother. She has an aversion to sweets and baking so it was a welcome surprise to come home from school to this in the oven one day when I was younger. As one of the few things she's ever baked, it's impossible to disassociate it from her.
The dining halls had a brief period where there was a massive influx of bright green Granny Smith apples instead of the typical small, mealy kind. I didn't even think—I just grabbed eight of them and put them in my bag. I didn't even know what they would use them for, but I knew I had to have them for future baking ventures.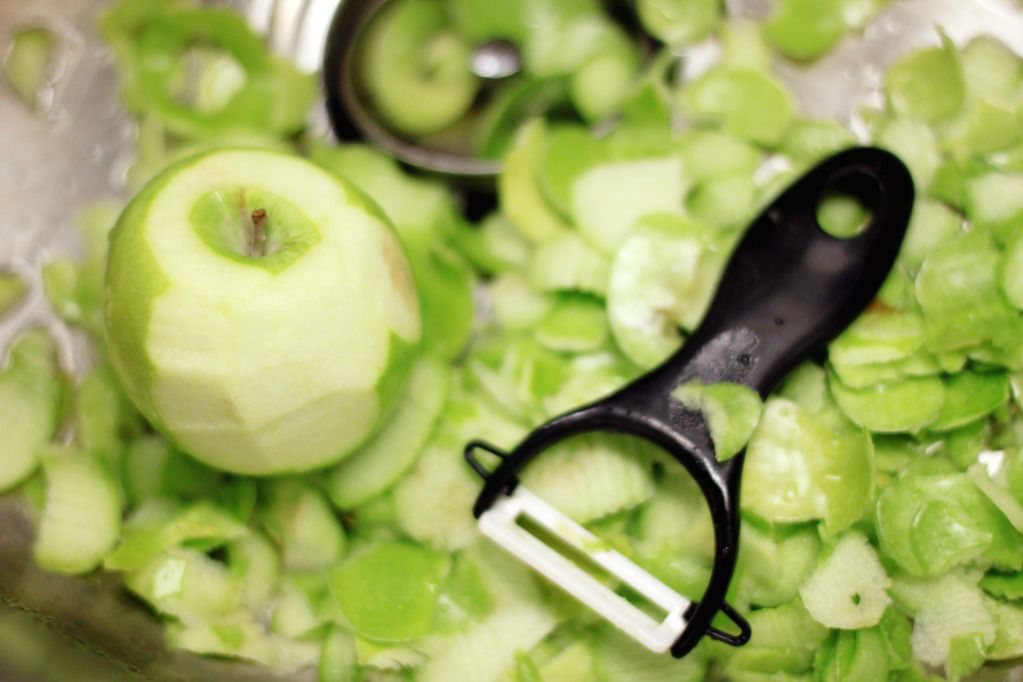 Oh, college life, using a dining hall plate as a cutting board.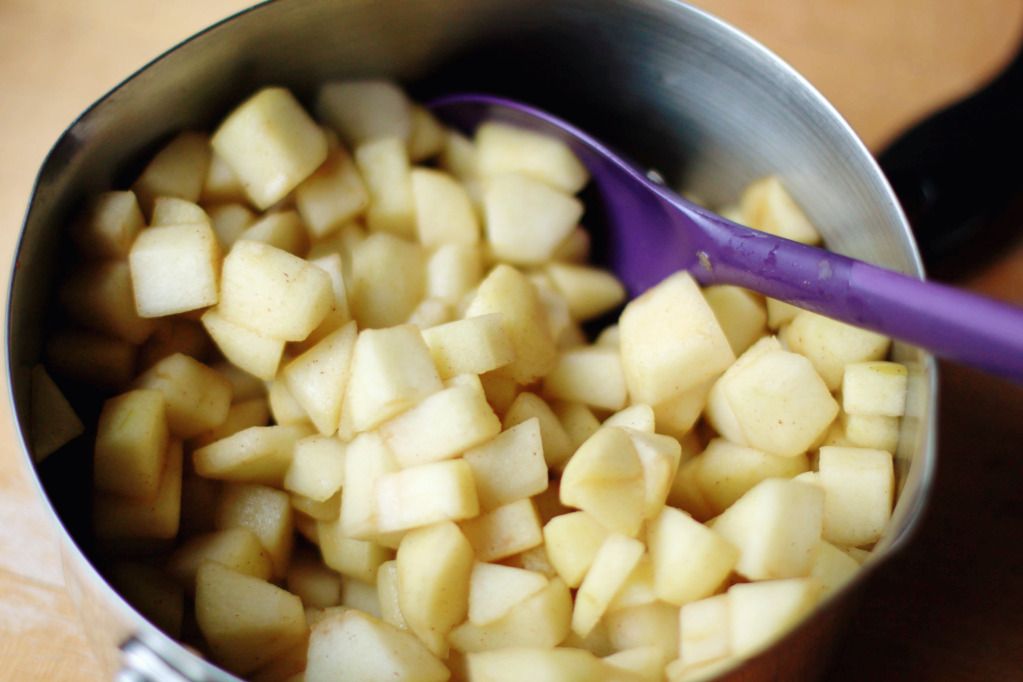 After the apples are cut, they are cooked with sugar and cinnamon over medium heat until they are partially cooked. Constantly stir them so they cook evenly. The Granny Smiths got a little mushy with the cooking, but the Golden Delicious should stand up to heat better.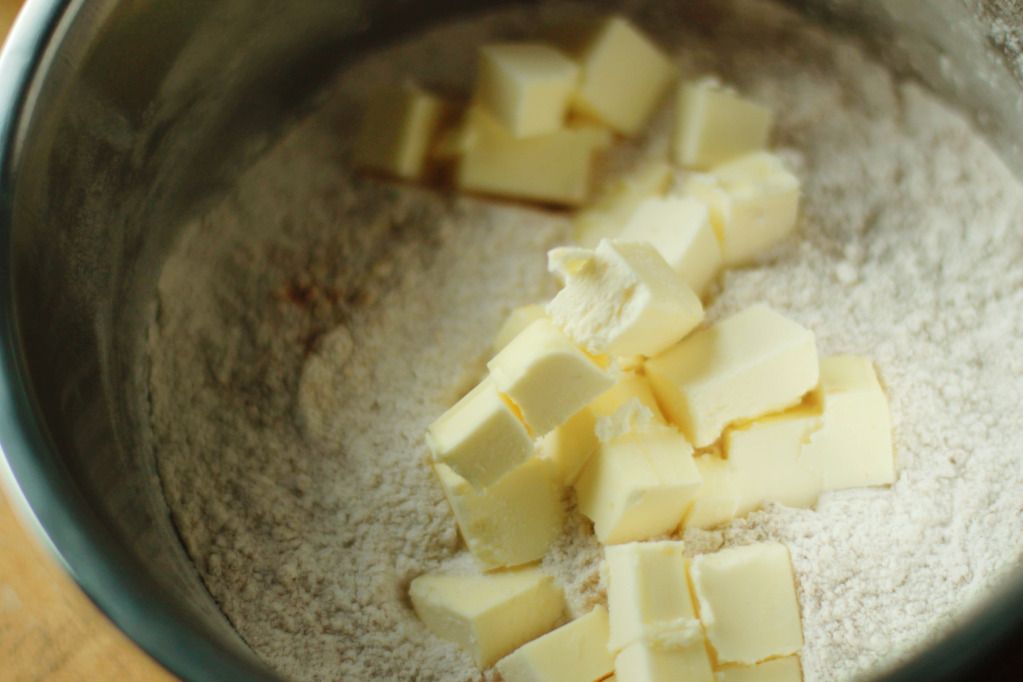 The crumble is so much fun to make and adds a wonderful buttery flavor to the apples.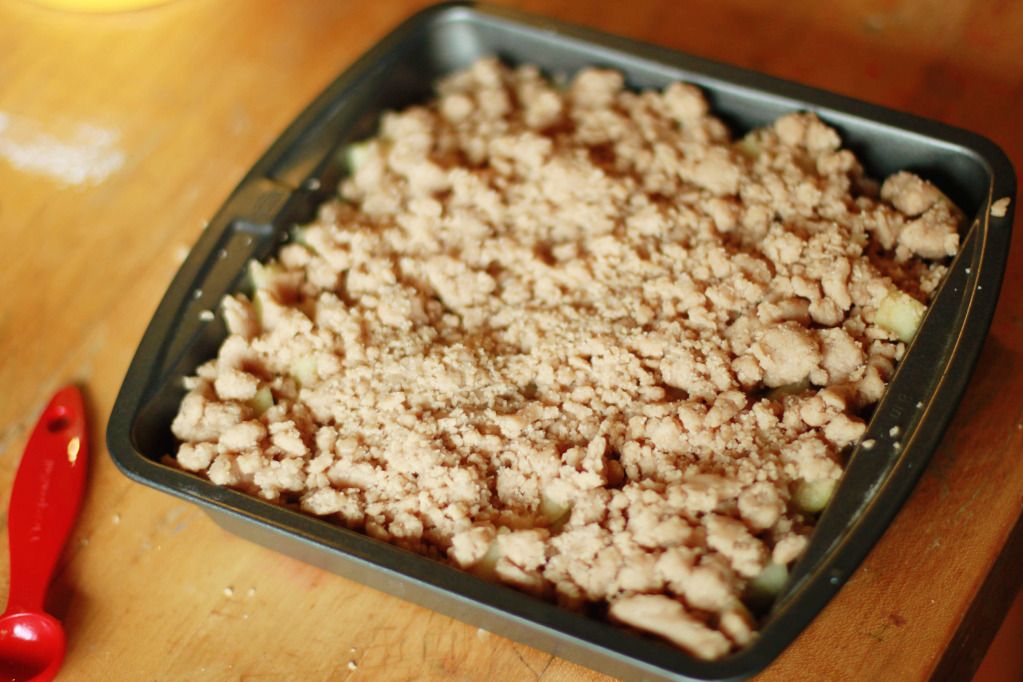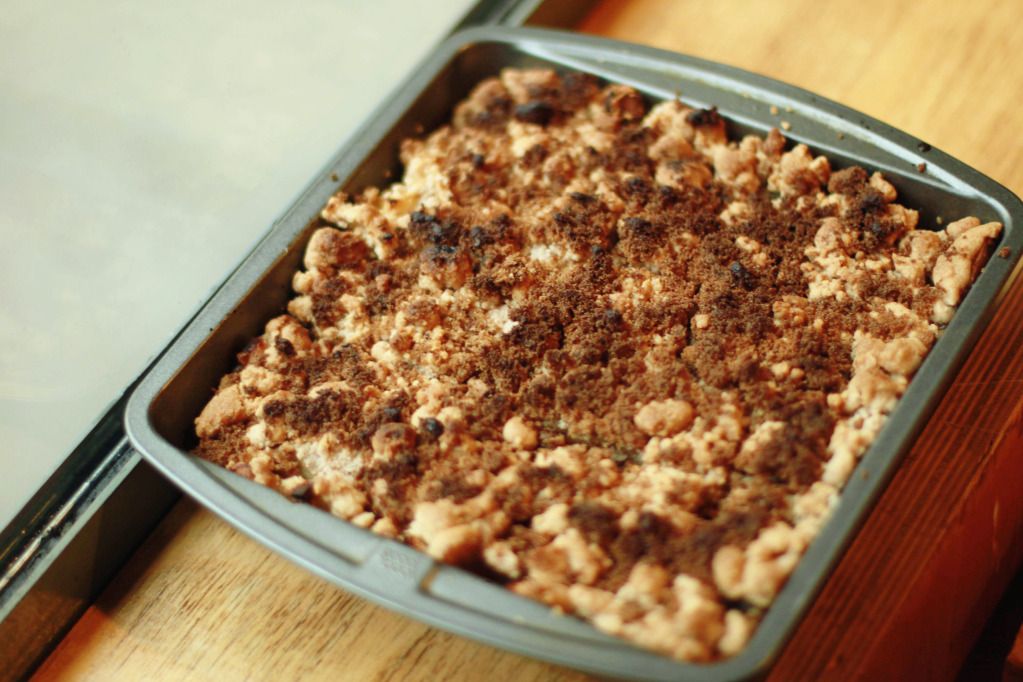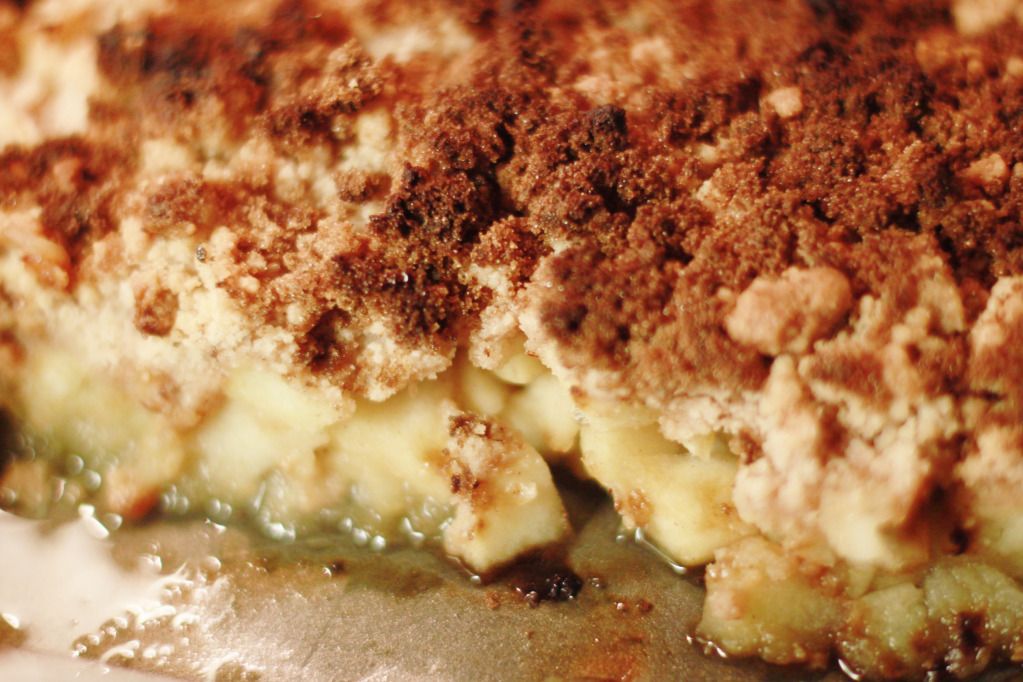 Apple Crumble
Adapted from Robert Irvine
The original recipe calls for three different apples and I used only Granny Smith, which ended up a little sour and mushy for my taste. I would recommend Golden Delicious (or Honeycrisp or Braeburn), which just gets tender, rather than mushy.
6 large Golden Delicious apples
6 tablespoons sugar, divided
3/4 cup all-purpose flour
1 teaspoon ground cinnamon
1/8 teaspoon salt
6 tablespoons cold butter, cut into pieces
1 lemon, juiced
1/3 cup brown sugar
Vanilla ice cream or whipped cream, for serving
Preheat oven to 400F. Line the bottom of a 8x8 pan with parchment paper. Peel, core, and dice the apples.
Place the apples and 3 tablespoons of the sugar and a sprinkle of cinnamon into a saucepan and cook over medium heat for approximately 10 minutes, until tender. Drain them and set aside.
Combine the remaining 3 tablespoons sugar, salt, flour, cinnamon and butter in a bowl. Blend with your fingertips until the mixture resembles coarse crumbs. Set aside.
Coat the apples with the lemon juice and spoon into a deep baking dish. Top with the crumble mix and sprinkle with the brown sugar, and bake for 30 minutes. To minimize oven clean-up, you may want to place foil under the pan to catch any spills. The fruit will bubble and will be very hot, so exercise extra care in removing from the oven.
Serve with a scoop of vanilla ice cream.